Interim Te Whatu Ora pay equity settlement – June 2023
MERAS and NZNO has been involved in an extensive process to determine and then negotiate wages to correct the historic gender-based undervaluation of midwifery work since raising the pay equity claim in 2018 and 2017.
As part of that process the work undertaken by Te Whatu Ora midwives and maternity care assistants have been assessed against comparators where the work is predominantly done by men and undervaluation has been established.
During the negotiation following those assessments the parties have been unable to reach agreement on several factors which MERAS is taking to the employment relations authority for a determination. Due to the urgent need to start to address the undervaluation of midwifery work the parties have agreed on an interim pay equity settlement while the legal process and full pay equity negotiation continues.
The Interim Settlement
New interim payrates lift base pay rates between $3000 and $12,000 per year for a full-time employee (Interim rates below).
The new interim rates [outlined in the summary below] will apply from the 4th of April 2022 and will be back dated on all hours worked.
A lump Sum payment of $10,000 pro-rated, less any lump sum payment already received in 2021 and 2022 in relation to the pay equity claim. The pro-rating of the lump sum payment is based on service and the greater of hours contracted or worked excluding overtime (above 80 hours per fortnight) and call backs.
Details of the Interim Settlement:
Interim Te Whatu Ora Pay Equity settlement summary June 2023
Pay Equity Interim Settlement Frequently Asked Questions
---
Midwifery Interim Pay Equity Meetings
We have scheduled zoom meetings over the next 3 week period from the 16th June for MERAS members to hear about and discuss all the details before voting on the midwifery interim pay equity settlement.
Links to the meetings have been emailed to all members.
The dates and times of these one-hour meetings will be: 
Friday 16th June 5pm    
Monday 19th June 4.30pm
Tuesday 20th June 8am
Thursday 22nd June 8.30am
Thursday 29th June 5pm
Friday 30th June 8am
Monday 3rd July 5pm
Wednesday 5th July 5pm
---
---
What is Pay Equity?
Pay equity is about equal pay for work of equal value.

Women have historically been employed in a limited range of occupations, where the tasks and skills required are seen as an extension of traditional unpaid work of women.

"Women's work" has historically been underpaid because our work is not valued as highly as work predominantly performed by men.

Midwives have been underpaid and undervalued because they are almost all women and they were seen as a sub-set of nurses, who also suffer from historical undervaluing.

Despite the 1990 Nurses Amendment Act where midwifery was recognised as an autonomous profession, employed midwives' pay has been linked to that of nurses through DHBs' wage fixing mechanisms.

MERAS has challenged this in successive bargaining for the DHBs' MECA. However, in June 2018, MERAS lodged a claim for pay equity with the DHBs.

The MERAS Pay Equity claim was accepted by the DHBs and a process was undertaken with the DHBs and NZNO to evaluate the work of midwives and that of occupations that are predominantly male-dominated produce the evidence that midwives have indeed been underpaid.
Pay Equity presentation MERAS Conference 29 November 2022
Webinar session from MERAS National Conference with Simon Mitchell explaining our legal strategy,
Midwifery Pay Equity presentation – 7 April 2022
---
MERAS and NZNO pay equity oversight
As well as the DHBs' pay equity team and MERAS and NZNO officials, each union has workplace representatives on an oversight group that meets monthly to provide input into the pay equity process.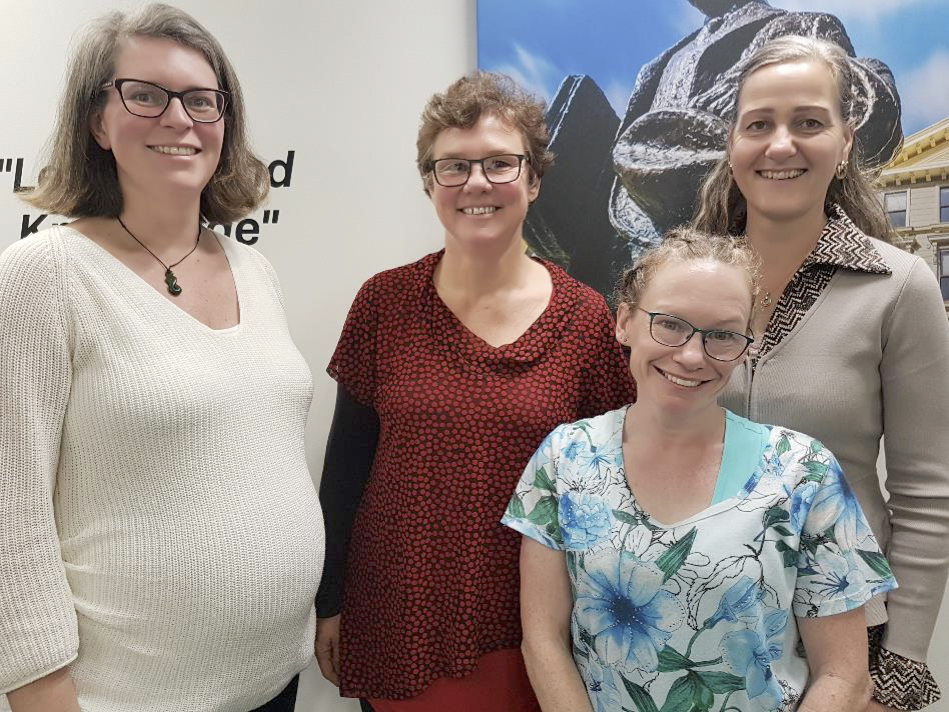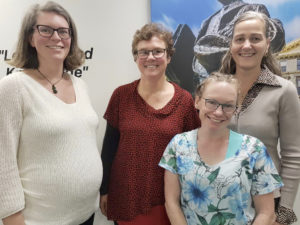 Principles of pay equity and how this relates to the pay equity process
Webinar about pay equity assessment process
New equal pay law will help fix the gender pay imbalance – NZCTU Media Release 24 July 2020
Creating a more equal society and addressing systemic sexism and discrimination in the workplace has always been the goal of the union movement. "The cause of the gender pay imbalance, which has resulted in a system where employers pay women less than men, needs a multi-faceted approach to fix. The passing last night of The Equal Pay Amendment Act has secured a sustainable and practical way forward to provide an effective process for achieving equal pay for women," CTU President Richard Wagstaff said.
"Working women have been campaigning to equalise the gender pay imbalance for decades. The passing of new equal pay law today provides structure and support in fixing the systemic problem of paying women less because of their gender."
"When people come together in union to solve an issue they are more powerful and effective than when facing the issue alone. Collectivism is a fundamental principle of the union movement and this is why collective bargaining is always part of our solution. Ensuring that people wanting to take a collective equal pay claims are supported by unions is consistent with the mahi that unions do."
"Working women in unions have successfully secured equal pay settlements for almost 80,000 people in the last 4 years – for care and support workers, school support workers, social workers at Oranga Tamariki and teacher aides. There are more equal pay claims in progress. The process by which these outcomes have been achieved are established in the Equal Pay Amendment Act which has just passed. This is proof of what can be achieved when people come together and work as a collective for equity. Collective bargaining is a mechanism to achieve gender equity and fairness."
"It has been a long journey to get to this place. Ensuring that meaningful, long lasting progress is achieved has taken time and required work from many organisations and individuals. The next challenge is to ensure that the Act is used to its full potential; ensuring that pay discrimination based on gender is something for the history books," Wagstaff said.
ENDS
MERAS Pay Equity Updates
Pay Equity Update January 2023
Pay Equity update October 2022
MERAS Pay Equity update – May 2022
MERAS Pay Equity Update April 2022
MERAS Pay Equity Update January 2022
MERAS Pay Equity Update March 2021
MERAS Pay Equity update November 2020
MERAS Pay Equity update June 2020
MERAS Pay Equity update February 2020
MERAS Pay Equity update July 2019
MECA and Pay Equity update April 2019
---
Videos about Pay Equity
Made in Dagenham Movie CLIP #1 – The Girls Aren't Taking These Union Terms
Made in Dagenham Movie CLIP #2 – Someone's Got To Stop These Exploiting B*******s
Made in Dagenham Movie CLIP #3 – Progressive Thoughts
Made in Dagenham Movie CLIP#4 – Don't Give Up
Made in Dagenham Movie CLIP #5 – Rights Not Privileges
Made in Dagenham Movie CLIP #6 – A Fiery Redhead
Made in Dagenham  Movie CLIP #7 – We Ain't Politicians, We're Working Women
Girls Just Want Equal Funds (Cindi Lauper on the Late Late Show with James Corden)
Harriet Morison Fighting for Fairness